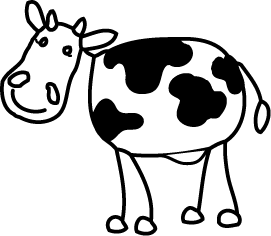 Truly farm made ice cream made right on our farm in Carleton. Milk from our own Holstein, Brown Swiss and Jersey cows is used to make our rich, creamy delicious ice cream.
The cool stuff begins as we run small batches of each flavor adding the ingredients in much the same way you would at home. We fill the containers by hand. Presently we have 34 flavors, but we are always experimenting with new ideas. New for 2015 are Coconut and Chocolate Chips & Almonds.
You can purchase our ice cream scooped on a regular sugar cone, a handmade waffle cone (farm only), have a sundae, or get a nice thick milkshake at the farm or at the parlor in Lincoln Park (the parlor closes for the season on Oct. 30).
You can also take our ice cream home in our Holstein colored 48 Oz containers.
These are available at either Calder location, from your home delivery driver or at wholesale locations across southeast Michigan.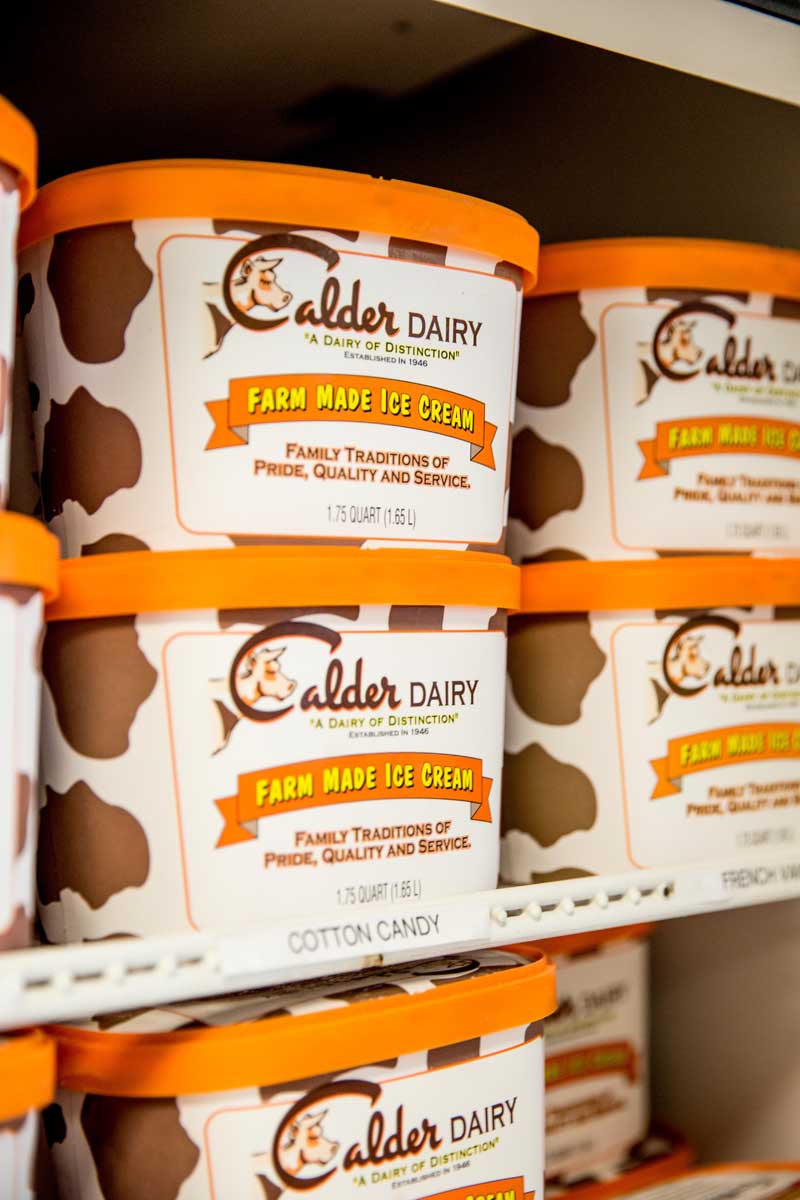 Here is the current flavor line up of our farm made ice cream!
Banana
Black Cherry
Bloo Moo
Butter Pecan
Cake Batter
Candy Cane (in season)
Caramel Cappuccino
Chocolate
Chocolate Almond
Chocolate Chip Cookie Dough
Chocolate Peanut Butter
Chocolaty Chocolate Chip
Coconut
Coffee
Cookies & Cream
Cotton Candy
Eggnog (in season)
French Vanilla
Fudge Swirl
Holstein Paradise
Horchata
Lemon
Mango
Mint Chocolate Chip
Oatmeal Raisin
Orange Pineapple
Peach
Peanut Butter
Pumpkin (in season)
Red Velvet Cake
Root Beer
Strawberry
Vanilla
White House Cherry