Calder Dairy was originally established in 1946 by William Graham Stewart Calder. Using his bonus check from the Air Force, Bill Calder bought the dairy's first delivery truck…a 12-year-old used laundry truck. Total sales for the first day were $17.88! Milk was purchased from surrounding dairy farms then processed and bottled at the plant at 1020 Southfield Road in Lincoln Park, Michigan. Home delivery was available throughout the Downriver Area.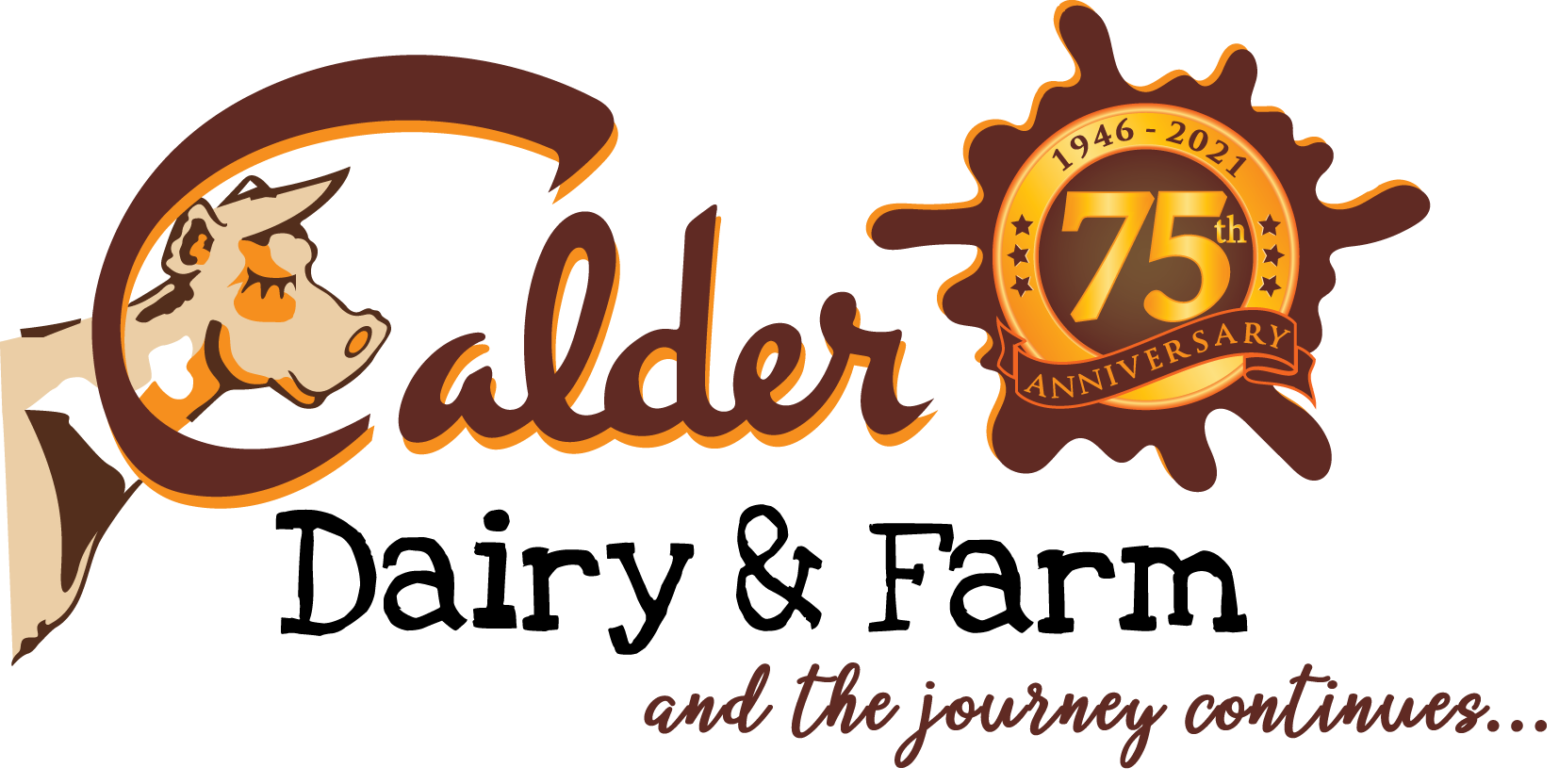 As the years went by a farm was purchased in Carleton, Michigan. Originally the farm was to be a weekend retreat for the family and eventually a spot to retire to. However, a Brown Swiss Cow was purchased to help keep the grass short…she had a calf…and from there we steadily built up a herd of Holstein, Brown Swiss and most recently Jersey Cows. Gradually, the Calder herd continued to grow and today we milk 180 cows. All of our cows are fed a high quality, home grown forage and grain diet with lots of T.L.C. added. The Farm now supplies most of Calder Dairy's milk needs.

 In recent years we had to replace our fleet of Divco Trucks with more modern delivery trucks; unmistakable with their big Holstein black markings and bold "Calder" logo. The trucks may be new but we continue to make home deliveries just like in the "old days". Over 70 years later we are still following Bill's vision. Generations have appreciated Bill's dedication, warm smile, and tremendous sense of humor.
Sadly we lost our founder and family patriarch William G.S. Calder at the age of 94, on February 16th 2011. Today the operations at both the dairy and the farm are still overseen by the family. The Calder family will continue to strive for excellence in order to produce premium products with pride while keeping the company small enough to control the quality of the product from our family to yours.